Transform your leadership.
Transform our world.
Your Sage Leadership Experience is a safe environment to prepare you to lead in the real-world
We combine the best of campus-based summer programs where you learn from diverse participants and interesting speakers with the best of international volunteer programs where you learn through action. This combination creates a more powerful experience that prepares participants from all cultures to work together across difference and create a positive impact on the lives of others.
Our model avoids the typical concerns of volunteer work in Africa, where your impact is limited and your learning is one-sided. Instead, our inclusive leadership model brings together young leaders from the local community to work as equals with international participants.
Your Sage Experience is designed based on the latest leadership education research from experts at Harvard, MIT, and Dartmouth to support your growth as a leader, individual, and global citizen. While implementing a real-world sustainable project, we will help you reflect on your growth and expanding world-view. Your success as a Sage Leader can make a real difference in the world.
Our co-founders bring nearly 20 collective years of experience leading educational programs in diverse communities. You will leave the program ready to traverse diverse environments and prepared to implement new efforts in your own community.
Summer 2019 Dates
Session 1 - FILLED: July 1 - July 12
Session 2 - AVAILABLE: July 20 - 31
Each session is 12 days including arrival and departure days.
* Session 1 has been shifted back by 2 days
Application Deadline
Priority: March 18
Regular: April 15
Final: May 19
Apply early - spots are filling up!
Applications reviewed on rolling basis.
"I consider my project in Ghana a leap taken that improved my communication and planning skills significantly…

It was a precious opportunity to embrace and interact through diversity, providing me with truly international skills and vision."
— UCLA '21
The benefits of a Sage Experience go well beyond gaining new leadership skills
You will enjoy long-term benefits from your Sage Leadership Experience. As a result of your participation, you will become a stronger college and job applicant, see the world in new ways, and will have a network of young leaders to support you as you return to your community.
From providing a safe environment in which you can practice your leadership to the exciting activities we have planned for you, the Sage Leadership Experience is the perfect merger of leadership bootcamp, international service project, and cross-cultural immersion.
Safe & Inclusive
With around 15 years of experience hosting students from across the globe, we understand safety, from food safety to road safety, and take appropriate precautions from the very start, long before you arrive. Upon arrival, we host an in-depth orientation to set the rules and prepare you to successfully navigate the environment around you. Whether a dietary restriction or a religious observance, we work to make our program a safe and positive experience for young leaders of all backgrounds.
We make safety a top priority in everything we do. Ghana is a safe country for anyone to visit, and we are working to overcome the many misperceptions about Africa. In fact, Ghana's safety and stability earned it a visit from the Obamas as their first African country visit.
Stand Out to Colleges & Employers
The skills you will develop through the Sage Leadership Experience are the same skills college admissions officers and employers are looking for. We have designed our curriculum based on the values of top US universities, from navigating diversity to the ability to execute projects and measure your impact.
You will be guided by a former Ivy League admissions officer about how to effectively share your experience in applications, on your resume, or even in interviews. Young leaders who do well may earn a letter of recommendation from our staff.
Top Destination to Explore & Experience
Ranked by CNN as a top destination to visit in 2019, Ghana is an inspiring country to visit. It is a beacon of democracy on the continent that in the words Kwame Nkrumah, Ghana's first president, "Looks neither East nor West, but forward."
Beyond practicing your leadership with an inspiring team of young people from around the region and the world, you will have the chance to understand the tragedy of the slave trade at an old slave fort, to walk through the rain forest canopy, to explore the tallest waterfall in West Africa, to enjoy local music, and to taste local foods.
Support Before & After Program
Our program is not defined by your arrival and departure. We support you starting before your arrival with your packing list and preparations for your themed project. Even after your departure we continue to support you, including an opportunity with us after you return home to reflect on the insights you gained from the experience to solidify your new leadership skills.
You will enjoy a network of young leaders and mentors who will sustain your project in West Africa and support you as you work to lead your next initiative in your home community.
Promote Equality in Development & Relationships
Too many global "voluntourism" programs promulgate unequal and harmful power dynamics. Foreign volunteers can send the message that local community members are less capable and do not need to help themselves but can instead wait until foreigners come to solve problems for them.
We designed Sage Leadership Experience to bring together local young leaders as equal counterparts to international participants. Through your Sage project, you will work with students from local communities and across the globe as equals, developing skills that can empower you across cultures. You will build relationships based on equality with peers from diverse backgrounds, learning to recognize and embrace the talents each person brings to the table.
Whether your personal cause is education, health, the environment, or entrepreneurship, you will practice your leadership though a project within the theme that you select
Choose your theme to match your personal passion
You will join a small team of young leaders from around the globe who also select the same theme and share your passion. Each team will benefit from a mentor with experience relevant to your theme, who will help guide you and your team to successfully execute your chosen project.
Theme 1: Public Health & Medicine
We'll help you and your team understand community needs and develop and implement a project, which could include student eye sight testing and glasses provision to drilling a bore hole to improve local sanitation.
Theme 2: Economics & Entrepreneurship
Experience first hand how business at "the bottom of the pyramid" serving low-income communities can transform lives by supporting a local entrepreneur or business with a project such as conducting market research.
Theme 3: Education & Youth
Coordinate with a local school to witness all the talents of the students. We will help you identify an opportunity to help these students reach their potential as you organize an after-school program such as intensive tutoring or an arts program.
Theme 4: Energy & Environment
Communities like ours that struggle to have regular power, so can benefit most from renewable energy. We will connect you with leaders in the field to support deployment of sustainable energy projects and teach community members how to maintain them and protect the local environment.
Apply today to start your journey that lasts not only your 12 days in West Africa, but for a lifetime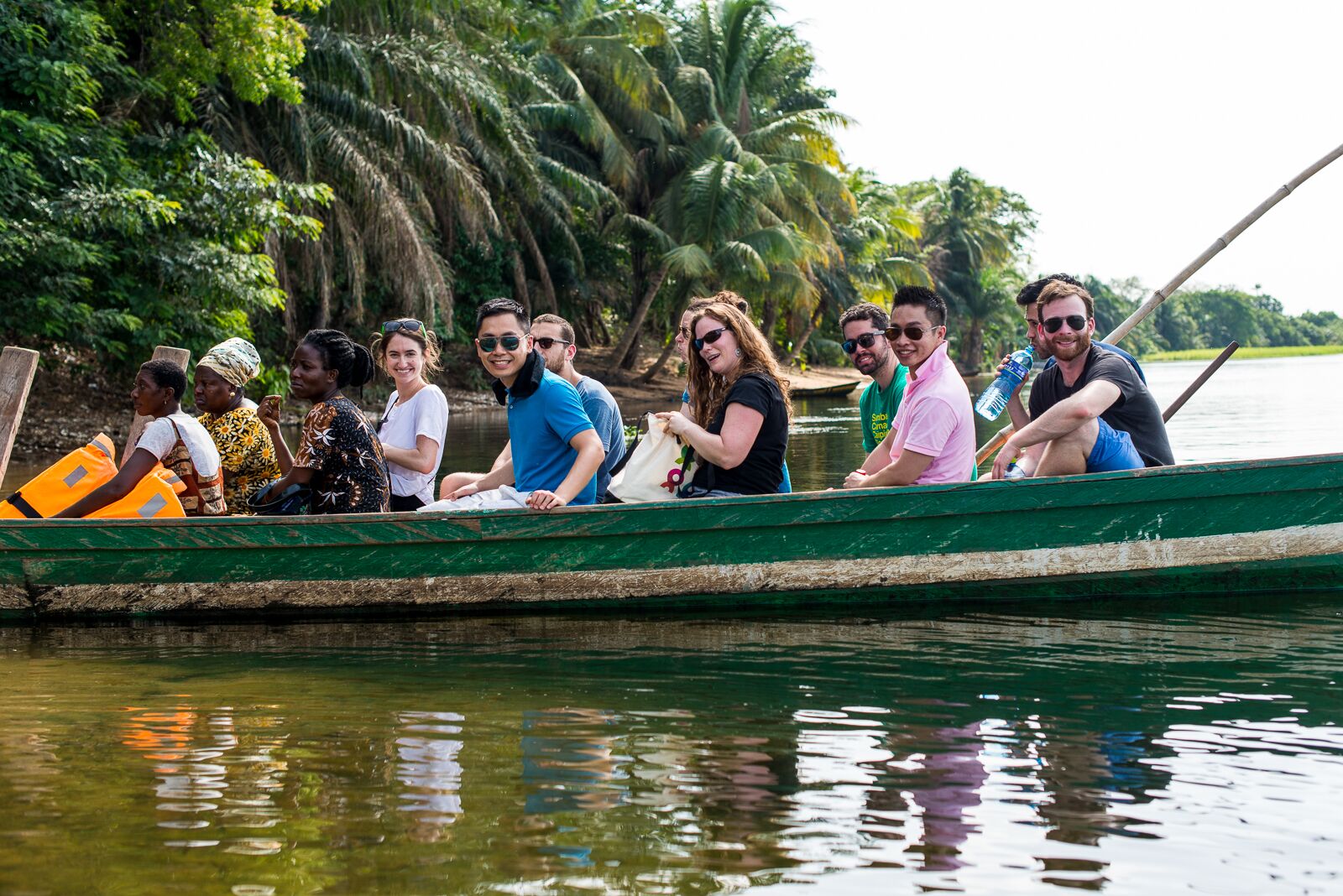 We have limited spots available, so apply today for a transformative Sage Leadership Experience
Submit one-page online application form that includes:
Basic personal information

A brief written reflection on leadership (150-350 words)

What makes someone a good leader and why is understanding diversity important to being an effective leader? What are your strengths as a leader and what skills do you hope to develop?

Name and email for teacher/counselor recommender

Name and email for peer recommender

Applications submitted after March 18 priority deadline require $50 application fee
Before submission, you must confirm with your teacher/counselor and peer recommender that they can fill a brief online evaluation for your application. Your recommenders will receive an email to the address you provide with the form they are required to fill. They should not write a letter. Instead they only fill our online form.
You may add additional information at the end of the application if there is anything else you believe the selection team should know about you. This may include issues with dates, relevant experience related to your chosen theme, dietary or other restrictions, and anything else.
Priority: March 18

Regular: April 15

Final: May 19
Apply early - spots are filling up! Applications reviewed on rolling basis. Applications received through May 19 will be considered until all spots are filled.
Interviews typically offered within one week of submitting your application to take place by the following week. Program admission offers made within a few days following the interview.
Upon submission of your application, you may be invited for an interview. Be prepared to discuss:
Why you want to become part of the Sage Leadership Experience

Why diversity is important to you and what you believe it means to be an inclusive leader

Experiences you have had that may prepare you to succeed in a new environment like rural Ghana (with a distinct culture and less reliable supply of water and power)

An idea for a project based on your desired theme and how you might approach executing it

Your actual project will be determined according to the team you are assigned to, this is just to show how you think through projects
International Applicants (from outside West Africa): $4,388
West African Applicants: Determined by need
Price covers all personal participation costs from the moment you arrive at the Accra, Ghana airport to the moment we see you off at the airport. This includes accommodation, meals, snacks, drinking water, ground transport, activity costs, tips, minimum project expenses, and more.
Does not include airfare, international medical insurance (required), visa fees, travel insurance, and any items purchased to bring with you. Travel insurance is recommended.
Some projects may benefit from additional fundraising for sustainability or full completion, at the discretion of the participant and the project team.
Deposit required upon confirmation of participation. All payments are non-refundable. Costs go to prepare for and manage the logistics for projects and continuance of projects and programs over time. Payments made but not used may be US tax deductible, but discuss with a tax advisor.
We aim to identify talented young people who are ready to develop their leadership skills to positively change the world.
We look for students who have the necessary drive, desire to listen to advice, and adaptability to succeed with a project in a low-resource community in Ghana. This means you must be comfortable in a different environment where electricity sometimes goes out and where you may need to shower with a bucket (though we don't anticipate this, there are times it may be necessary).
We do not consider grades or test scores, as those do not define good leaders.
We have only a few spots available for Session 2, so apply now!
Through carefully designed activities you will have a safe environment to practice each skill over the course of your 12 day leadership experience and gain the confidence to succeed with your project
Our cutting-edge Sage Leadership Curriculum has been developed with input from experts at Harvard, MIT, and Dartmouth and is built on 3 core beliefs…
Leadership can be learned, but only through practice
We believe all of us can continually grow as leaders. At its core, leadership is a constellation of skills and to develop these skills you must practice them in the real-world. We provide the structures for aspiring leaders to practice the 10 Sage Leadership Skills we have identified among effective leaders. Through one of four themed opportunities, participants can practice leadership on a project of personal significance.
Great leaders bring out the best in all people
We believe great leaders come from all backgrounds, and that great leaders are prepared to lead people from all backgrounds. This principle of inclusive leadership is our guiding philosophy. We work with participants to recognize their own biases, strengths, and weaknesses so that they can effectively leverage the strengths of their team members to achieve their common goals.
Effective leadership is defined by results not titles
We believe that a title does not make a leader, but rather the positive impact we have on the world around us is what defines leadership. A title in an organization is an invitation to demonstrate leadership, but true leadership requires making an intentional impact. Each of us, regardless of any title, can be a leader if we commit to practicing key skills that achieve real results.
You will focus on one leadership skill per day through our powerful 10 Sage Leadership Skills itinerary with activities that will change the way you think and act as a leader
Skill 1: Self-Awareness
Leadership Activity: Visit to a slave fort

Social Activity: Canoeing and meeting with the local chief
Skill 2: Listening
Leadership Activity: Community Interviews

Social Activity: Local Crafts
Skill 3: Visioning and Public Speaking
Leadership Activity: Social Impact Pitch

Social Activity: Swimming under West Africa's tallest waterfall
Day 5
Come Together with Purpose
Skill 4: Stakeholder Engagement & Communications
Leadership Activity: Client Meeting

Social Activity: Group Hike from Ghana into Togo
Day 6
Turn Ideas into Action
Skill 5: Planning
Leadership Activity: Team Planning Session

Social Activity: Learn to make a local dish
Day 7
Manage People and Materials
Skill 6: Managing Resources
Leadership Activity: Start Project Implementation

Social Activity: Learn from mona monkeys
Day 8
Work Together Effectively
Skill 7: Inclusiveness
Leadership Activity: Project Implementation

Social Activity: West African drumming and dancing
Day 9
Decide the Right Moves
Skill 8: Ethical Decision-Making
Leadership Activity: Group Reflections

Social Activity: Sustainable farming experience
Skill 9: Impact measurement
Leadership Activity: Client Survey or Interview

Social Activity: Closing Dinner and Community Social
Day 11
See the Big Picture
Skill 10: Thinking Sustainably
Leadership Activity: Long-term proposal development

Social Activity: Visit to lake Volta and Akosombo Dam
Personal Skill: Marketing your achievements
Leadership Activity: Practice sharing your impact through your resume, interview, and essays

Social Activity: Good-byes and departures
Start your transformation into a leader ready to change the world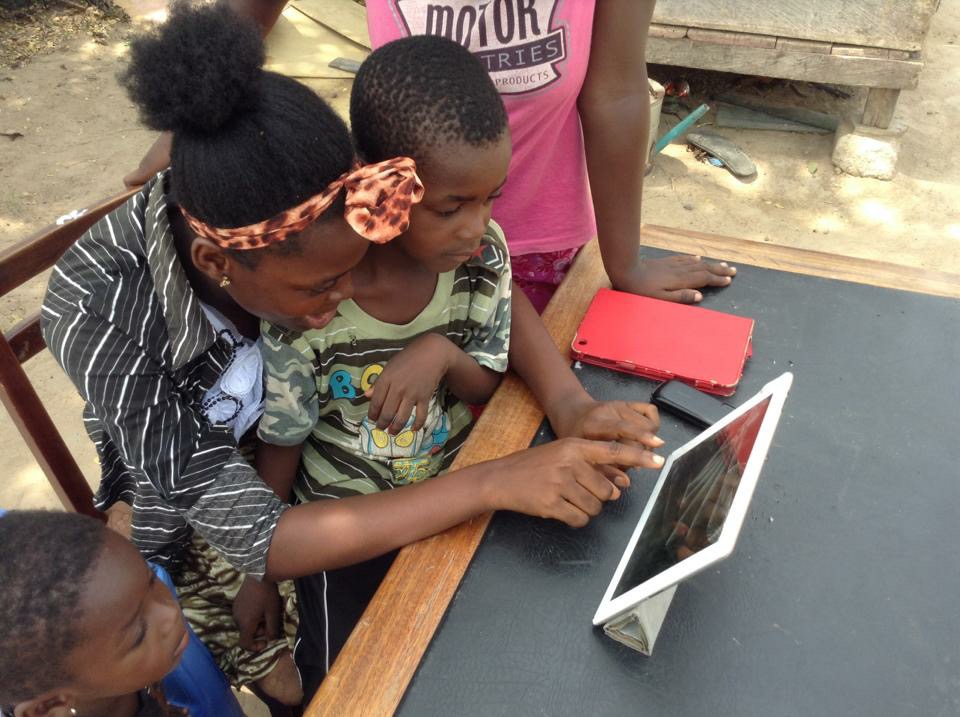 Frequently Asked Questions
Can I miss part of the program by arriving after the program start or departing before the program ends?
While we do our best to accommodate participant needs, Sage Leadership Experience participants will be spending most of the trip several hours away from the airport, so late arrivals and early departures create a significant burden that takes away from our ability to create a positive impact on the local communities.
Except for unanticipated family or personal emergencies, we ask that participants plan to participate in the full 12 days of the program, as each day builds on the prior day's activities, starting with mandatory orientation on the first day when everyone should have arrived.
Can I arrive early before the program, or depart late after the program?
If necessary due to flight schedules from your departure airport, yes.
Sage Leadership Experience staff will handle pickup of all participants at the airport and remain with all participants until they have safely returned to the airport, so long as flights are booked to arrive the day prior to the program's start time or booked to depart the day following the program's end time. We cannot assist participants expecting to travel independently immediately before or after the program.
Participants will be expected to cover any extra hotel or food costs before or after the official start or end of the program. We can help you coordinate with any other participant arriving early or departing late and help arrange a hotel for the extra night to minimize the additional costs.
How do I get a visa?
The Sage Leadership Experience team will provide visa application instructions and details for how to fill the visa application forms to all registered participants who have made payment for the program. We will also include a letter of invitation and template for a parent letter of permission for students below 18 years old. Participants will also need a plane ticket to submit with Visa application.
Should you have any issues with your visa, we ask you to be patient as some nationalities and Ghanaian Embassies or Consulates expect additional supporting material. Please let us know of any issues and we will work with you to resolve them.
How should I arrange my flights?
Participants are required to arrange their own flights based on their location, airline, timing, and other personal and family considerations.
In order to make the most of the first and last days, we ask that you plan your flights to:
Arrive by noon on the first day

Depart after 6pm on the last day
Should flights be delayed, we will coordinate appropriately to ensure delayed arrivals join the group as early as possible, with chaperones at the airport upon arrival to ensure a safe welcome.
Upon confirming your flight details, please inform the Sage Experience staff of all your flight information so we can track them appropriately for safe pickup and drop-off.
What happens when I arrive in Accra, Ghana?
Sage Leadership Experience chaperones will be outside the arrivals hall of the airport to welcome participants as soon as they clear customs and exit the airport building. They will have signs with organization and participant names to ensure safe meetings.
All participants will receive staff contact details in case of any issues during the journey.
What are the next steps after my interview?
Applicant will receive a decision on their application within one week following the interview

Applicant will have about 2 weeks to finalize registration, including payment, to secure spot with Sage in preferred session

By the end of May, all registered participants will receive visa application instructions and materials and will be expected to start the visa application as early as possible to ensure successful processing. Participants starting the visa process after mid-May may not have enough time to successfully obtain a visa.

Participant will receive additional instructions for participation by mid-May, including:

Project and team details

Packing list

Pre-departure requirements, including medical and travel insurance, malaria preventative medication, and yellow-fever vaccination* (legally required for entry into Ghana)

Staff contact details in case of any pre-departure questions or travel issues

Waiver form to sign and submit

Link to forms to complete to submit flight details, emergency contact details, dietary needs, and any other considerations

* Participant must be sure to coordinate with medical professional to obtain yellow-fever vaccine and discuss appropriate other medications or immunizations appropriate for the individual